McMaster University, in partnership with William Osler Health Services (WOHS), is pleased to present one of its newest Family Medicine Teaching Centre.

  
The Family Medicine Teaching Centre is situated in WOHS's brand new 1.3 million square foot Brampton Civic Hospital. Other Osler facilities include Etobicoke General Hospital, and Peel Memorial Hospital which is currently closed for redevelopment.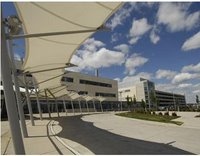 With over 730 beds (and still growing) WOHS is one of the largest community hospitals in the province.  Conveniently located in the northwest Greater Toronto Area and only 45 minutes from Hamilton, WOHS provides programs and services to nearly one million residents in the growing and diverse communities of Etobicoke, Georgetown and Brampton.
We are very proud to offer a dynamic multi-cultural community life, a strong and solid curriculum, enhanced learning environments, community based care and one-on-one mentorship.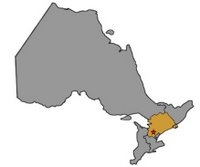 The Department of Family Medicine emphasizes quality care within a patient centered model. Guided by the four principles of family medicine, we place a special importance on teaching the role of the family doctor in the office, hospital and community.
Our preceptors in Family Medicine are active in hospital care, home care, nursing home and some do primary care obstetrics. If you are a medical graduate looking for an opportunity to develop into the family physician you know you can be, this is the program for you!