The McMaster/WOHS Family Medicine Teaching Centre has been a distributed campus of the McMaster Department of Family Medicine and the De Groote Medical School for over 4 years. Planning for a new community teaching site for McMaster University had been long under way when William Osler Health System opened Ontario's newest state of the art community hospital, Brampton Civic Hospital in 2007. The Family Medicine Teaching Centre officially opened on July 2, 2008 with 7 residents and has proudly grown to over 20 residents in both years of the program. While we have accomplished a lot and are proud of the many quality residents who already graduated from our program, and have even joined our faculty, we have plans to do much more.
Resident education occurs in many sites and many ways in our program. We currently have ten community based teaching sites in Brampton, Etobicoke, Woodbridge and Georgetown and will continue to develop new teaching sites across our surrounding communities. We have extensive hospital based opportunities for learning at WOHS, which is made up of both the new Brampton Civic Hospital as well as our Etobicoke General Hospital.
Redevelopment continues to be part of our exciting future. Our Etobicoke General Hospital Campus, already a full community hospital of over 270 beds, is poised for significant redevelopment of its facilities, with funding already approved for a new patient tower and emergency department.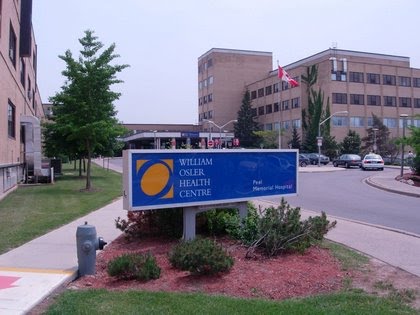 The former Peel Memorial Hospital site, which closed with the opening of the Brampton Civic Hospital, has received Ministry of Health funding of approximately 100 million dollars to develop a health care facility at this campus to service the Brampton community.
We envision a comprehensive ambulatory service sited at the old Peel Memorial Hospital that would include medical and surgical out patient clinics, operating rooms for day surgery, an urgent care centre, clinics for chronic disease prevention and management and complimentary allied health services. Certainly the development of a family medicine presence is planned as part of the development. A family health team fixed at this location with the involvement of family medicine teachers and residents providing comprehensive care and supported by allied health professions would be an intermediate term goal for this location.
We are also continually building and enriching our programs based on our shared vision with the McMaster Department of Family Medicine, new educational developments such as the College of Family Physician's Triple C Curriculum and of course the feedback of residents and faculty.
We have recently developed our own Care of the Elderly program with 3 geriatricians providing inpatient and outpatient services and our own family medicine teachers who provide care for patients in hospital, their offices and in varied long term care facilities. A rotation in Palliative Care has been developed that looks at a comprehensive approach to the delivery of care with a community and hospital experience. Further development of these programs is already in the works.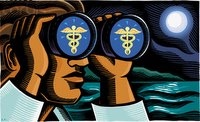 Our well-regarded programs in Internal Medicine and Emergency Medicine have been expanding to our Etobicoke Campus providing varied clinical exposures and new learning opportunities. A similar approach to ongoing program enhancement in all our other strong core programs, such as Pediatrics and Obstetrics/Gynecology, occurs regularly. Under the leadership and guidance of residents and faculty, a new elective in anesthesia has been recently developed. With the multicultural communities that make up the catchment areas of both hospitals and our community teaching sites, we will also be furthering opportunities in global health.
As we move eagerly forward with our family physician colleagues in the community at WOHS and with the Department of Family Medicine at McMaster University, it is our ongoing goal to develop innovative and sustaining programs and facilities to make this teaching partnership a true program of excellence.